Judges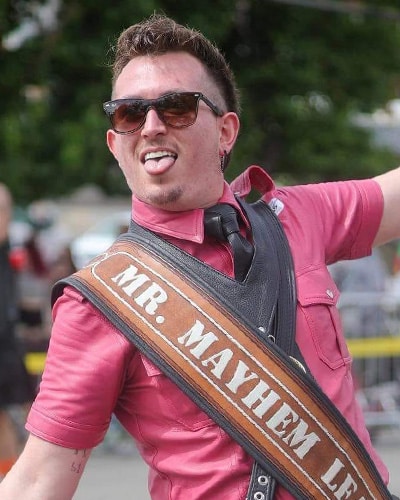 Colton Bell
Mr. Mayhem Leather 2022
Colton Bell is a Non-Binary Masc presenting title holder, with a platform based around inclusivity and visibility of under-represented and at-risk groups.
Since winning the title of Mr. Mayhem Leather, they have been using their platform to fundraise for groups such as the Trevor Project to help provide suicide prevention for LGBTQ+ youth and Equality Florida.
Colton enjoys gaming, traveling, and long naps on a furry bears chest. Standing at a generous 5'5″, they have given full consent to be picked up and spun around in the air by anyone over 6 feet tall.
---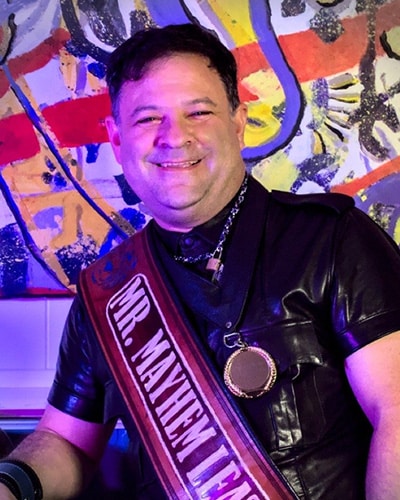 David Sugar
Mr. Mayhem Leather Bear 2022
David Sugar has been involved with the kink/leather community since 2018 when he joined The ShipMates Club of Baltimore.
He is actively involved in helping the community through service whether helping with an Imperial Court of Washington, DC event, djing a fundraiser/drag show, serving on a board or trying to help with inclusivity and acceptance, especially for those with disabilities.
During his title year, David has continued to work on bringing visibility, acceptance and inclusivity to those with disabilities through helping make events more accessible
---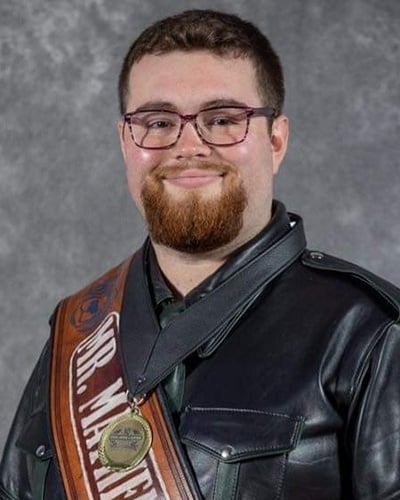 Ben Smith
Mr. Mayhem Leather Bear 2021
Ben Smith is a jack of all trades type of cub!
Ben spends his time organizing tabletop gaming events, playing softball in the local LGBTQ+ league, and enjoying life to the best of his ability.
He actively seeks out ways to help others enjoy life and have fun with it. While he was sad to have missed Bears, Bikers, and Mayhem 2022 due to Covid-19, he is excited to be back in the action and help people reach their full potential on and off the stage.
---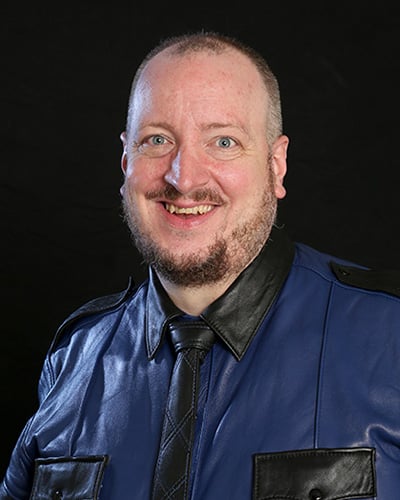 Pup Data
Mr. Connecticut Leather 2018
Pup Data proudly represented as Mr. Connecticut Leather 2018. During his year, Data earned 2nd Runner Up at Mid Atlantic Leather and placed in the Top 20 at IML.
Pup Data considers himself a bondage enthusiast and enjoys the feel of tight ropes and ligature marks.
Data is proud to be an Associate member of the Chicago Hellfire Club. As a veteran of the US Air Force and former Boy Scout, Pup Data encourages everyone to "Aim High" and "Leave it better than you found it."
---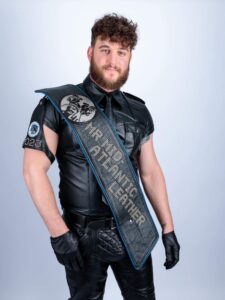 Daniel DeLuca
Mr. Mid Atlanic Leather 2023
Pittsburgh Leather Bear 2023
Daniel DeLuca, also known as Danbear, is a successful businessman, prolific philanthropist and a role model for the LGBTQ+ community. As the reigning Mr. Mid Atlantic Leather 2023 and Mr. Pittsburgh Leather Bear 2023, Danbear is a prominent figure in the fetish world, known for his body positivity, deep commitment to charitable causes and trademark warm and friendly energy. As a conversion therapy survivor, Danbear is very passionate about protecting and supporting the rights of all LGBT walks of life. When he's not competing, attending fetish events or co hosting the local bear nights for charitable causes he can be found at his own hair salon or spending quality time with his husband and friends, exploring new cultures, cuisines, making new friends and hunting for a nice bear belly/beard to rub in his and his husbands explorative open/poly relationship. With his trademark warmth, gogo bear skills and generosity, Danbear is always on the lookout for opportunities to give back to his community and promote inclusivity and diversity. Follow his journey on Instagram @danbear412.
---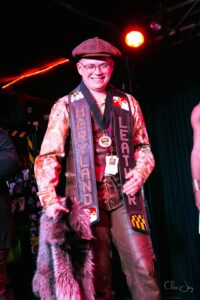 Finn Gerhardt
Mx. Maryland Leather 2023
Finn first learned to shine boots when they were 7, which started a love of leather that has lasted a lifetime. Finn is the architect of the Live Like Leather philosophy; a set of ideals which promote inclusion, integrity, self-care and finding strength in softness. Finn is the founder of the Leather in Action Initiative, a program that works with non-profit organizations to combat and prevent the passing of discriminatory legislation against the queer community at the state level. They also make educational content on trans allyship on TikTok for a community of 126,000 and climbing. Finnis a proud member of the Fellowship of the Fidgets Leather Family, a community Dom specializing in electro play, and the first Maryland Leather titleholder to use the Mx. honorific. Finn will be competing in International Mr. Leather in May to take their message of inclusion and growth worldwide with their siblings in Class 45. In their spare time, they enjoy going to concerts, restoring vintage leather pieces, collecting crystals and tarot decks. Finn lives deep in the woods of Southern Maryland with their spouse Justin and their cat, Peki.
---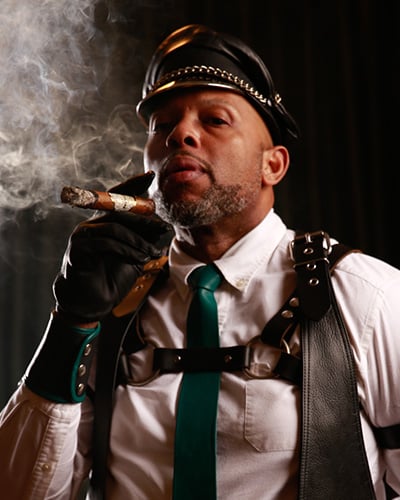 SteeleToe the Bootblack
2020-2021 Northeast Bootblack
SteeleToe was the 2022 IMBB 1st Runner Up and the inaugural winner of the IMBB Brotherhood award. He was the first Northeast Bootblack winner, serving as titleholder in 2020/2021.
His passion for education led him to ONYX NY/Northeast, where he served as President and Vice President. He has taught for LLC, Bootblack RoundUp, Virtual Bootblack Jam, Kink U in Rochester, NY, and various ONYX chapters.
A writer by profession, he is currently writing a horror trilogy set in his hometown of Newark, where he lives with his buddy, Zeus.
---
Contest Staff
To be announced
Judges and staff lineup are subject to change without notice.