TICKETS FOR THE 2015 EVENT WILL BE AVAILABLE SUMMER 2014
THE BELOW INFORMATION IS FOR THE 2014 EVENT.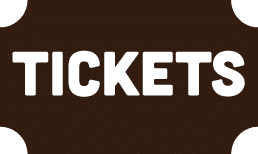 Tickets purchased using the Club Member discount code will require proof of membership at check in.  Any discounted ticket presented by a non-member will be voided with no entry and no refund.  (Club Member discount available only to members in good standing of the three presenting organizations.)
Individual tickets will be available at the door ONLY at Friday night's Pandemonium party and Saturday's Boots to Briefs party.
Ticket Purchases will appear on your credit card statement as Black & White Party Inc.
WEEKEND RUN PASSES
VIP All Access Pass
Four Day Full Weekend
Ghost Experience at Farnsworth House
Complimentary Open Bar at both After Hours Parties
Continental Breakfast on Friday
Bowling and Pizza Friday Afternoon
Plus all features and benefits of Three Day Weekend Pass
Early Purchase – Up to 12/31/13: $149
Purchased After 12/31/13: $159
Late Purchase – After 02/28/14: $169
.
Three Day Weekend Package
All events starting Friday March 29th with
Meet & Great Cocktails at 5 PM including 2 free drinks
Continental Breakfast on Saturday
Motorcycle Run
Dinner at Altland's Ranch
Bye Bye Bear and Mr. Mayhem Leather Celebration Brunch
Admission to –
Mr. Mayhem Leather events
Vendor Market
Leather & Fetish Black & Blue Ball
Both After Parties (Excluding Open Bar)
Laser Tag, Go Carts, pool, Mini golf & games
Pool Party
Boots to Briefs Dance Party
Early Purchase – Up to 12/31/13: $115
Purchased After 12/31/13: $129
Late Purchase – After 02/28/14: $139
DINNER AND A SHOW
+
BOOTS TO BRIEFS
Enjoy dinner, Comedian Peter C. Bisuito, Singer Kendall Kelly and the Boots to Briefs Dance Party
$45.oo per person
Only available for purchase up to 3/23/14
Advance Purchase ONLY – Not available at the door.
OPTIONAL ADD-ONS



 See Events Page for more specific description of Optional Add-Ons.
Enhance your BBM Weekend with one or more of the optional tours through Historic Gettysburg.  There are two unique and interesting tours and one more in-depth option.  See the sights and experience the history with your fellow bears and leathermen
Battlefield and Visitor's Center Tour – $90
Available for Purchase ONLY until 03/16/14
Friday, March 29th – 10:45 to 4:15 PM
Includes Transportation Visitors Center Museum, Film & Cyclorama
Lunch at Visitor's Center
Private Van Tour with Licensed Guide
Battlefield Horseback Tour – $80
Available for Purchase ONLY until 03/16/14
Saturday, March 29th, 2013
A two hour tour of the battlefield with a unique view.
250 lb weight limit.
Gettysburg Segway Tour – $75
Available for Purchase ONLY until 03/16/14
Approximately 3 hour tour of the Western Battlefield
Training and helmets are provided at no additional charge.
250lb weight limit.
T-Shirt
Available for Purchase ONLY until 3/24/14
Sizes available are S M L XL XXL XXXL.
T-Shirt will be with your run package at time of check-in.
$15 ($17 for 2XL & 3XL)
Airport & Train Station Transfers
Available for Purchase ONLY until 03/16/14
Transfers are available from –
Baltimore Washington International Airport (BWI)
Harrisburg International Airport (HIA)
Harrisburg Amtrak Station
Cost – Final cost will be determined 2 week prior to event. Â Depending on the location of your pickup and departure and the number of people requesting transfers, we estimate the cost will be between $30 and $60 per person, each way.
See Transportation page for additional information.
ABSOLUTELY NO REFUNDS – The purchase price of any tickets not used will be considered a donation to the non-profit beneficiary of all proceeds from the event.  Schedule of events is subject to change at the discretion of the promoters.  Disclaimer: Bears, Bikers & Mayhem, it's producers, staff, volunteers and affiliates cannot be held responsible for lost or stolen items or a guest's personal safety and welfare during the event.  Bears Bikers & Mayhem and The Eisenhower Inn reserve the right to eject any guest from the event and hotel property for unacceptable behavior or unlawful acts.